fabriq turned 15 on April 1st 2021! 15 years ago, it seemed like a good idea to launch a new record label on April Fools. As only total and utter fools would set up a record label in 2006 with filesharing being ubiquitous and CDs on their last legs, let alone all those music streaming services about to launch. So it's to be expected than many of you will decide not to click on any of the links below for fear of hearing the dreaded (but highly lovable) Rick Astley belting out "Never Gonna Give You Up".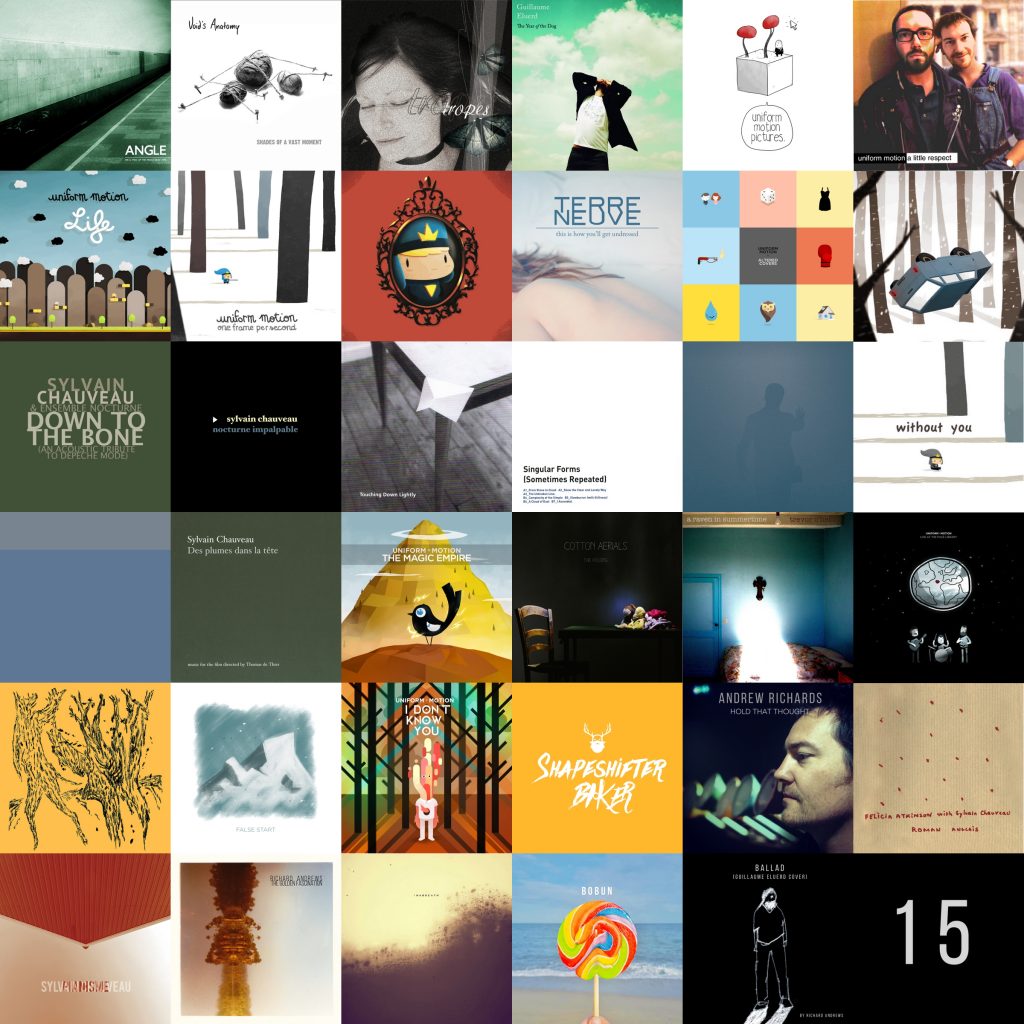 Our first proper physical release was Guillaume Eluerd's The Year of the Dog, a fantastic record, which received some great reviews. Unfortunately, the few records we were able to sell were never paid for because the distributor went out of business. We never got the stock back either. Our first lesson in the music business was a hard one.
Sadly, Guillaume passed away in 2015. So it's with great emotion that we share with you a cover of Guillaume's song, 'Ballad', performed by Richard Andrews, whose album 'The Golden Fascination' was our most recent release.
We wanted to organise a party with live music to celebrate 15 years of fabriq's existence, which is currently not possible for obvious reasons. So instead, we're going to celebrate with some never before seen video footage from Uniform Motion's 2016 tour of France and Germany.
There are two (almost) full shows from the Swamp (Freiburg, Germany) and the Canoe (Bourg-Le-Comte, France) two of our favorite venues. And poetically, canoeing in a swamp is a pretty good metaphor for touring and navigating the business of music.
We also added a video of us playing Catpower's Nude as the News in Leipzig, and a special arrangement of Roll Over we performed on only one or two occasions, one of which was at our dear friend Patrice's place in Hamburg.
And last but not least, here is a demo song from our latest signing, Kiry Castle. We have some exciting things in store for this year!